Caching is the ways that help your website speed up and get the fastest loading of your content data, but sometime when we are changing or updating the code or data it not appearing the ways we had do.
So before we getting start about "how to clear cache in WordPress?" we need to understanding what's exactly WordPress caching is?
Understanding What is Caching In WordPress and Why it so important?
So let getting to know what exactly WordPress caching and how it work why it so important, Let's imagine when WordPress is use the database to store your website data.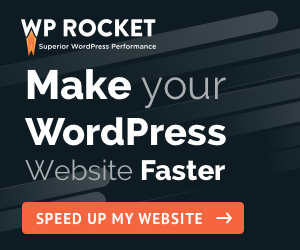 And we want something from the website we need to ask the data to bring us for example: I need "homepage so the site will request to database" to bring me homepage.
But caching work the ways better than just default system because it just asking the database only one time than it will store that data for the next request that it help website loading more faster than default and help your website SEO and improve your content ranking SERP higher position.
Because the ranking factors also included the Speed of the page to crawl your site before it ranking the main you need to is boost your website page speed.
But one thing you must know when we do update implement code or update change thing on our website sometime it not appear like we did.
So that is the main thing "Why we clear cache in WordPress"

Advertisement
. Now you had understanding what caching is and how it work then we will move on to how to clear cache.
How to Clear Cache In WordPress?
Now we begin to learn how to clear cache in WordPress, So there are three ways that we can use to clear the cache.
And there are WordPress caching plugin that can help to clear the cache so we are really getting easy to do that and it was super fast to do that.
Step 1: Clear Your Browser Cache
First you need to clear your browser cache because of the web browser can store the cached data like image, Javascript and more…
We need to clear them out from our website browser you can clear your browser cache by the following.
Here is the example of how to clear cache in Google chrome first click on the three dot menu options then go to More Tools > Clear Browsing Data…
after it will bring the popup which you can select the options to clear the data that browser has stored so what you have to just select like the following image below.
Now you have successfully cleared the browser cache now what you can just try to open up your website and see the change of the update if you had change something but it not appear like it was on your update.
Step 2: Clear Cache In WordPress using WordPress plugin
To clear cache in WordPress we need to install the cache plugin and there are multiple plugin that available on the the WordPress server to allow user to download install and active.
So I will bring up with examples of the two popular plugin to make you get the of your used information.
If you already used the plugin most of the cache plugin will allow you to do that with their setting page.
So let getting start…
– Clear Cache With WP Super Cache
First make sure you have download install and activated this plugin then it time to begin the progress of delete cache on your WordPress website with plugin.
WP Sup Cache is to most popular caching plugin that has lots of users install and active this plugin on their WordPress site.
To clear cache in WordPress using this plugin you need to go to Setting > WP Super Cache page and click on delete button.
That all about delete cache in WP Super cache, so you try to open your website and see the change.
– Clear With W3 Total Cache
W3 Total cache is also the most popular caching plugin that has lots of user active install too.
So to clear cache using this plugin you need to click on the Performance > Dashboard then click on the empty all cache button.
W3 Total now cleared the cache.
– Clear in Siteground
When you hosted your website with Siteground you will have a caching plugin install together with your first installing WordPress site it called SG Optimizer.
So it is also a good caching plugin by Siteground, So to clear cache with this plugin you will need to click on SG Optimizer On Dashboard then click on Purge Cache button.
You are done on clear cache with multiple method this is really useful method that you must use to clear cache in your WordPress site.
Now you had know all the method that you can clear your website cache and I hope it will you to do your self and if you have any question just leave comment below we response to your asap.